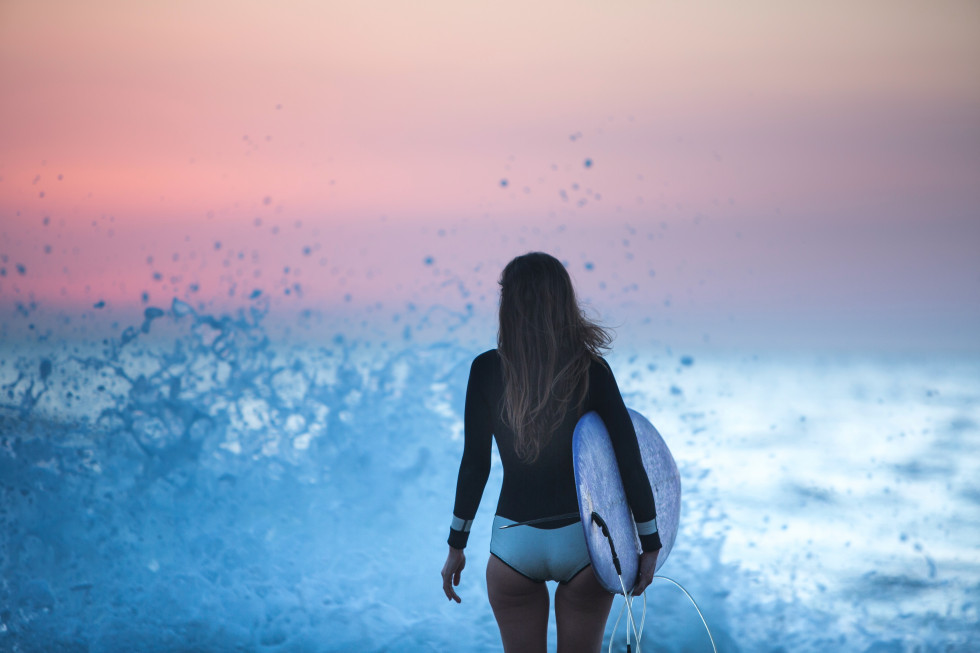 Girls who are about to start surfing. Girls who have already started.
Bikinis and swimsuits "bother me~" every year
Whether you're a beginner or not.
We've put together a list of things that even girls who don't know anything about swimsuits, bikinis, the ocean or surfing can understand.
The truth about bikinis you're interested in!
The first thing to look for is "functionality", "peace of mind" and "design"
The image of surfing is that it is an active sport.
It's the same with other sports, but it's important not to get in the way of your movements when you're riding the wave!
And a sense of security.
Especially girls want to avoid polish-ups on various parts of their body.
I want "functionality" and "peace of mind".
If you want to know more, you need to wear a "cute bikini" rather than a bodysuit that is guarded by a bodyguard
If you don't want to show off your skin, the bodysuit is safe.
I want to make sure to aim for "design" as well.
If you are looking for the best bikini♡, you will surely find this information useful!
First of all, why are bikinis so popular?
That's why I'm so concerned about the popular Hawaii, which has reheated in the 20th century.
Popular! In Hawaii, a surf girl goes surfing in a bikini.
Hawaii's surf girls have become the darling of Japanese girls.
I want to ride the waves in a bikini like a Hawaiian surf girl! I want to play in a cute swimsuit.
But they also have functionality, peace of mind, and design!
The girls who ride the waves are picky about it♡
What kind of bikinis are there? Is it different from the usual?
There are three main types of swimsuits and bikinis.
① "For swimming competition"
The design of this swimsuit emphasizes the importance of being able to move as quickly as possible without worrying about the resistance of the water, and this swimsuit emphasizes ease of movement rather than design.
②"For leisure use"
It's something that looks good, has a cute design, and is cool.
This is a fashion-forward swimsuit for play, with basic functionality and design to match.
③"For surfing"
One that can handle active movement.
We focus on functionality, such as the type of fabric, sewing, and how well it dries after it goes on land.

In addition, there are no worries about stains, tears, or the string coming off.
It's made with a sense of security. What's more, they range from cute to sexy.
What's the key to choosing a swimsuit for surfing?
As a woman, you want to have a good balance of functionality, security, and design.
The first part of the "functionality" we are concerned about is the stretchiness of the fabric.
Because of the active movement, the most important thing may be the fit and the fabric and the comfort of the garment that matches the movement.
It doesn't shift, it doesn't see, it doesn't come off!
If the fabric is stretchy and fits well, a sense of security is inevitably created, isn't it?
We don't want to worry about unnecessary worries because we want to ride the waves with all our might.
A swimsuit with these two things in mind may be the most important thing for surfing.
I want to enjoy surfing and playing!
You can't miss the design of the swimsuit and bikini.
He doesn't want to take it off.
And yet, I want a swimsuit or bikini that shows off my style.

You want a design that expresses you, that makes your skin look bigger, that keeps you active and moving, so you want to stick to the specials.

Swimwear and bikinis for women surfing
A swimsuit that will give you three things you want

We've picked out some of the most popular online and mail order stores that offer the three things you want: functionality, peace of mind, and design.
 
Standard "ROXY"


1990 California born surf brand ROXY
The bikini top and bottom are simple, but not too flashy, and you'll love it for its healthy look for all ages!
Pualani," launched by a loco girl in the realm of loco
Pualani, the swimwear brand launched by Hawaii's most iconic loco girl, Ivalani Isbell
Swimwear that combines comfort, functionality and fashion is said to be "once you've worn it, you can't stop.
 
When it comes to cute, easy to move around, and comfortable to wear, it's a surf brand for swimwear!
The surf brand's swimsuits are well-made and durable, so you can wear them for a long time.
The "patagonia"
surfer's favorite. This is an earth-friendly fabric with outstanding stretch and fit, sewing and recycling. When it gets wet, the swimsuit adheres to the skin tightly to prevent it from slipping!
Even if the strap is untied, the cups remain attached to the chest! The bottom is also lined in the same way, so you don't have to worry about the lifting of your hips.
The design is not too retro, not too flashy, not too simple, and the colors can be worn at any age.
BILLABONG" that can be arranged

Billabong was born in 1973 on the Gold Coast, one of Australia's premier surf spots.
It is a popular surf apparel brand that develops the collaboration line with a famous artist and the musician, etc. now though it is a brand that started from making the board shorts of the handmade.
Billabong recommends the Get in Line one-shoulder reversible bikini, which can be worn in many ways.
It can be worn off the shoulder or on one shoulder to change the look and feel easy, and the reversible bottoms make it a great value!
 
"Rip Curl" is not just a bikini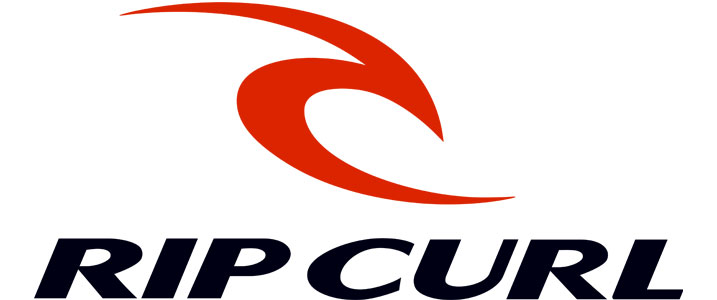 One of the leading surf brands in Australia, born in 1969.
Rip Curl's swimwear is guaranteed to hold up well to bikini surfers.
Of course we recommend bikinis, but this year, how about a one-piece type for a different mood?
Even though it's a dress, the bold lace-up back allows you to wear it healthy while still looking sexy.
 
"VOLCOM" for those who like unique designs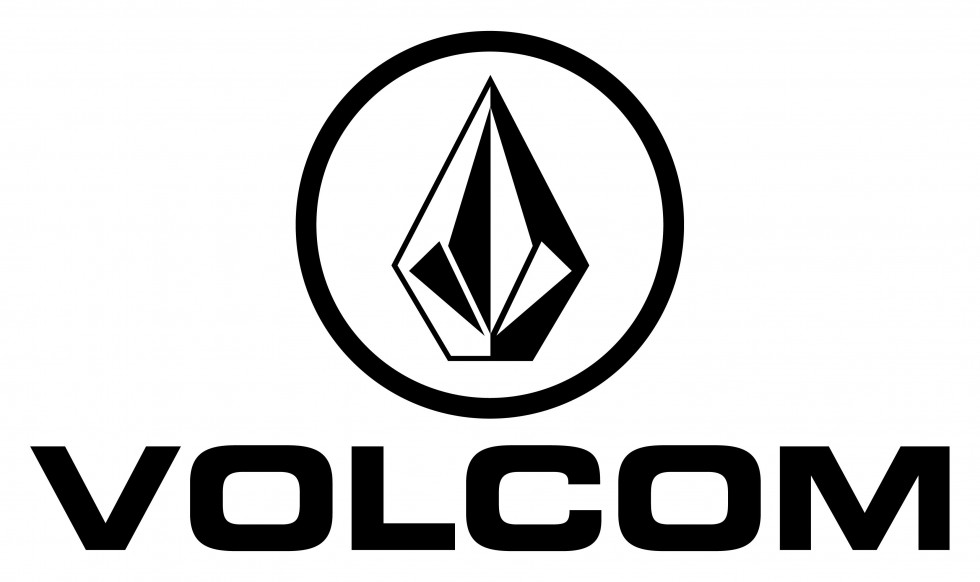 I recommend it because it has many unique designs.
You can move around without worrying about it because it has a covering power, and it has a sporty impression. This collage design with a volcom's edge is really cool!
Types of sweat suits
A suit that you can wear from the change of seasons

Full Suit
This is the most common wetsuit. It's called a full suit because it's a wetsuit that covers your entire body from your wrists to your ankles.
 Duration of use: can be used all year round

Seagull
This wetsuit is recommended for the warm season because of its short sleeves and long pants.
You can also enjoy coordinating it with tappers (jackets). Layering the tupperware increases the heat retention capacity.
 Period of use: spring to fall

Spring (Shorty)
A short-sleeved and short pants type wetsuit is recommended for both warm water and outdoor temperatures.
Many of them are made of 2mm thin wet fabric, which makes it easy to change clothes and move around.
Period of use: summer

 
Recap
This year I want to be a little more particular about swimwear and bikinis.

For girls who surf, it's the closest thing to your skin, even if it's a board.
The clothes in the sea and sandy beach are swimwear and bikinis.

I was surprised to see that there are so many different kinds of products.

It's not a normal swimsuit/bikini ♡

Even though I don't go to the beach very often, I felt like I wanted to choose a swimsuit for my everyday life.
What a surfing girl's swimsuit or bikini needs for the day.
It's about functionality, peace of mind, and design.

Surfing is not a leisure activity, but a sport, and it's a different kind of summer! Sea! It looks like a sandy beach experience.